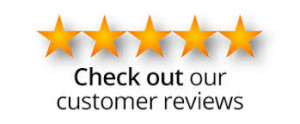 ★★★★★

based on

12

reviews
Overall rating:
At Shaw Pest Control Services we like to look after our customers and we appreciate people taking the time to add positive comments as the majority of our work is through recommendation.
Customer satisfaction is one of our main priorities along side providing a reliable and efficient service to every customer existing and new.
"
Brilliant all round service.
"
"
Removed my Wasp nest in attic will recommend to others very good service.
"
"
Fantastic service.Russell came to our house the day after we called , and spent time working out how to get rid of a hornets nest from our very high chimney. He explained everything , and kept in contact over the next week to make sure all hornets gone and we were happy. And a very personable chap too!
"
Response was very quick and efficient
★★★★★
"
After recently noticing a large amount of ants within our kitchen I contacted Russell via Facebook. His response was very quick and efficient which we were very pleased to find out as we have a newborn baby in the house and we're concerned with treatment options available. The next day he attended and thoroughly advised us on both our visitors and how to avoid a similar incident in the future. He completely checked all areas, took samples for testing and provided us with knowledge before treating the area. Very friendly, helpful and with a superb reassuring manner we would highly recommend his services. He hope not to have any further issues with unwanted visitors however if we do we'll know who to call straight away. Thanks so much Russell
"
"
We had a squirrel problem in our loft so contacted Russell and the problem was resolved in no time. Excellent service, arrived on time and got the job done with minimum fuss. Would highly recommend! Thank you.
"
Resolving the Buzz!
★★★★★
"
After two weeks of sleepless nights, due to loud buzzing in my roof space, I called Shaw Pest Services who came out on the same day and swiftly resolved the issue of bees nesting in a very awkward to reach part of the roof. Russell was very professional, knowledgeable and friendly and came equipped with all the necessary gear to deal with the problem. I wouldn't hesitate to recommend his very efficient services. Excellent!
"
"
Discovered a wasp nest in my garden and started to ring places advertised on internet. All terribly expensive and not overly concerned about my problem. Then I spoke to Russell who was immediately helpful and concerned for my dog who'd been stung. Gave advice on phone and arrived early for next day appointment. He was very helpful and professional and I now have the use of my garden back. Will definitely be recommending him.
"
First Class Service
★★★★★
"
Prompt, courteous, professional and efficient service. We were very pleased with the service we received from Russell in treating our wasp nest. We would certainly recommend his company to others in need of pest control.
"
"
If you have any issues with bees wasps etc this guy is great quick fast reliable service no job to big or small. We rang booked and got it dealt with in 2 days. And is a lot cheaper than the local council!
"
"
I rang Shaw pest control and they immidiately got back to me. The work that had to be done was fully explained prior to treatment. Questions that i had were answered and the job done was swift and professional.
"
Hornets nest in eaves
★★★★★
"
Rang Russell at 9am. After his arrival, and a full explanation of the process of eradication, hornets destroyed by 10.30am! What service! Unbeatable, and only £50.00. Would recommend his work to anyone.
"
First Class & Professional Service
★★★★★
"
I would definitely recommend Russell for any call out. He was Very promp, professional, and has a very caring attitude. Explained the job in hand in a clear defined way. Always ready to follow up and check that his job is done right. One of the best. Thank you. Richard
"
Please leave a Review about our Service